The Underground Residential Parking Access is often needed for City Centre's whether that's businesses or living accommodation.
For a high-traffic application in a residential building, reliability is paramount. This no-compromise installation consisted of highly durable components, and meticulous workmanship. Security being another priority, this is one sturdy set-up.
All gates are made to be fitted so no matter the Maximum Height on the Residential Parking Access, the gates will be made to fit.
An advantage of the underground residential parking access with automation systems is that it uses less space, because the parking is underneath a building it uses less space and needs less space to move the barriers. It also is easy to use, with a badge system you are able to show your badge and the gates will start moving. With the powerful hydraulics and electricals it stops people from being able to push open the gates and it means that the gates can only be opened when the badge is placed onto the scanner.
Location: Bristol
Client: Developer
Products: Full-height metal gates and automation system.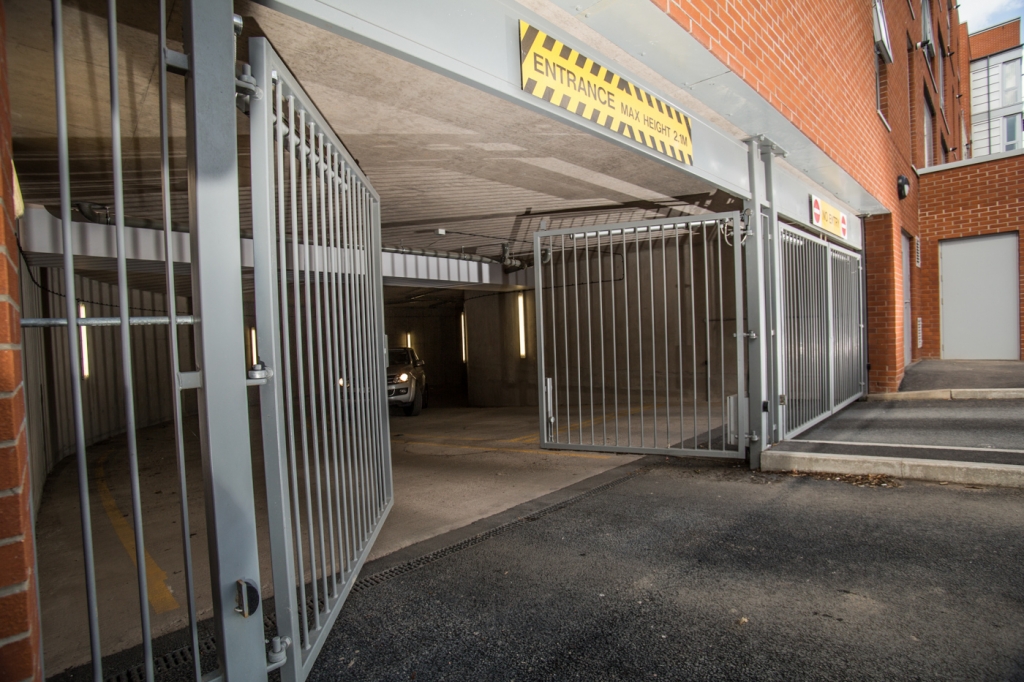 Check out our Facebook for More Photos.
All gates can be designed to how you would like them so if you are interested Please contact us if you are interested in an inquiry.