Automated Barriers in Bristol, Bath & Somerset
These automated barriers are perfect for busy vehicle entrances that need to be regulated, but don't require the full coverage of gates. The electric barriers can be set to automatic or fitted with additional intercoms and entry and exit devices.
To get a free quote for automated barrier installation across Bristol, Bath & Somerset, get in touch with our team today on 0117 978 6095.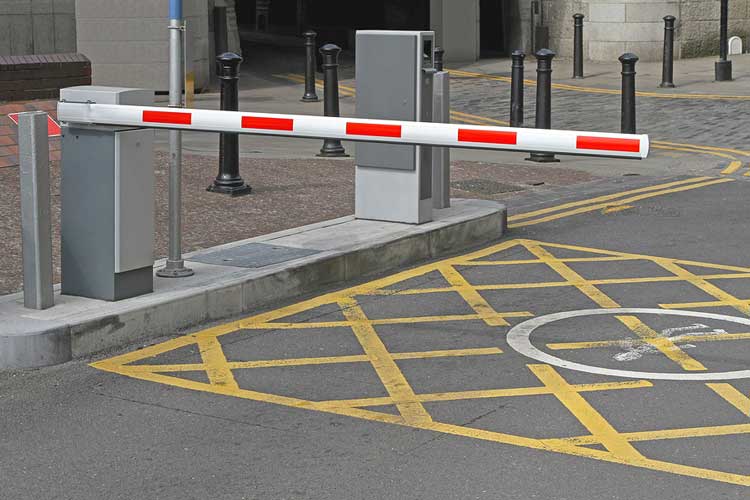 Keep Your Premises Secure With Elex Gates & Barriers
Our electric barrier systems offer long-term, reliable security measures for a range of commercial applications. Their efficient, heavy-duty operation makes them ideal for frequent use. Our automated vehicle barriers are durable and able to withstand constant daily use.
At Elex Gates, we only use the highest quality products. Each comes with a reliable warranty, offering you peace of mind. With us, you'll also benefit from our expert installation and first class after sales support service. You even have the option of an ongoing maintenance contract to ensure the longevity and continuing functionality of your gate barriers for years to come.
Looking for commercial gate installation in Bristol, Bath & Somerset? View our range online.
Suitable For A Wide Range Of Commercial Applications
Automated barriers are suitable for:
Commercial parking access

Staff car parks

Multi-storey car parking

Public car parks, such as universities, hospitals and hotels

Shopping centre parking

Warehousing and industrial premises

And much more
Tailored To Your Business Needs
If you have specific requirements for your automated barrier installation, get in touch with a member of our team to discuss your needs. We pride ourselves on offering a bespoke service that exceeds customer expectations. Our vehicle barriers are efficient, durable and offer flexible operation to suit your exact access requirements.
Keep your commercial premises secure with our automated barrier gate systems. Prevent unauthorised access and ensure the safety of your property, including any vehicles.
Easy To Install & Maintain
Another advantage of our automated car park barriers is that they are easy to install and maintain, making them ideal for busy commercial areas. Suitable for traffic and crowd control, with a range of safety features meaning people and property are not put at risk. We also offer a range of optional extras, such as lighting and customisation options. Speak to a member of our team to find out more.
Variety of Access Control Features
Our barriers come with a wide variety of access control options, including keypad entry, loop detection and intercom access. Whatever your access needs, we can find the right solution. Choose Elex Gates automated vehicle barrier installation for a safe, cost-effective and economical way to keep your property secure. Call us today on 0117 978 6095 to discuss our range of options and to get a FREE quote.
Considering automated security bollards? Visit our page to find out more. Or contact us to get a free quote.