January Gate Jobs in and around Bristol, England.
We offer a wide range of driveway and commercial gates as well as side gates or pedestrian gates to fit your needs. You can check out our selection of the gate jobs that we have installed in January.
One pair of arch top, softwood clad vehicle gates operated via underground actuators.
With matching manual pedestrian gate and feather edge fencing.
Fully compliant and force tested to current regulations.
Somerset
Railing Panels and Manual Pedestrian gate, powder coated to match customers existing windows
Swindon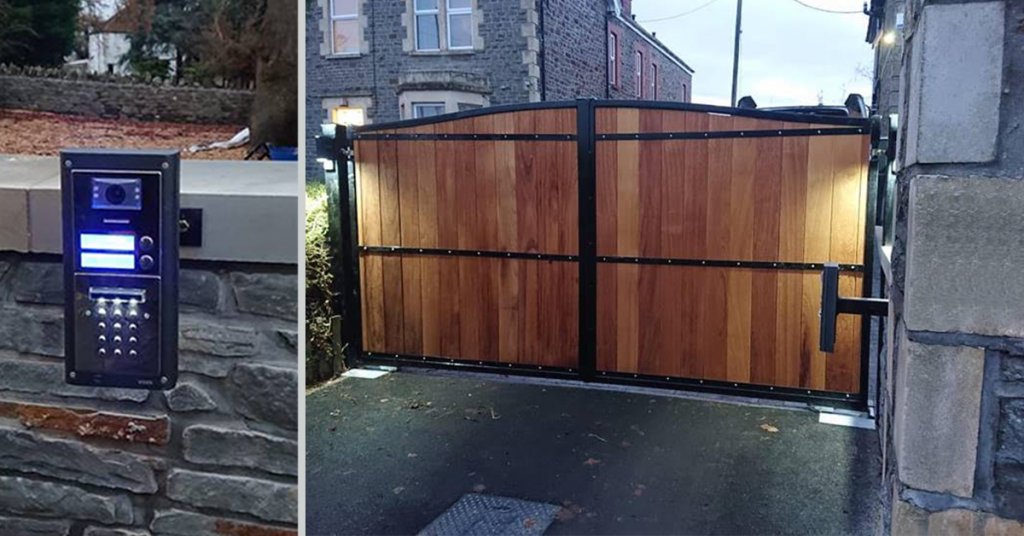 Pair of curve top steel framed gates with a vertical Iroko infill, controlled via underground actuators.
Access controlled via a hard wired Video Intercom System with video handsets in the main house and annexe.
Bath

Bespoke sliding Iroko gate, strapped to a steel cantilevered frame.
Access controlled via a GSM Intercom System
Abbots Leigh, Bristol

Softwood bow top gate with underground actuators.
With matching manual pedestrian gate
Dundry, Bristol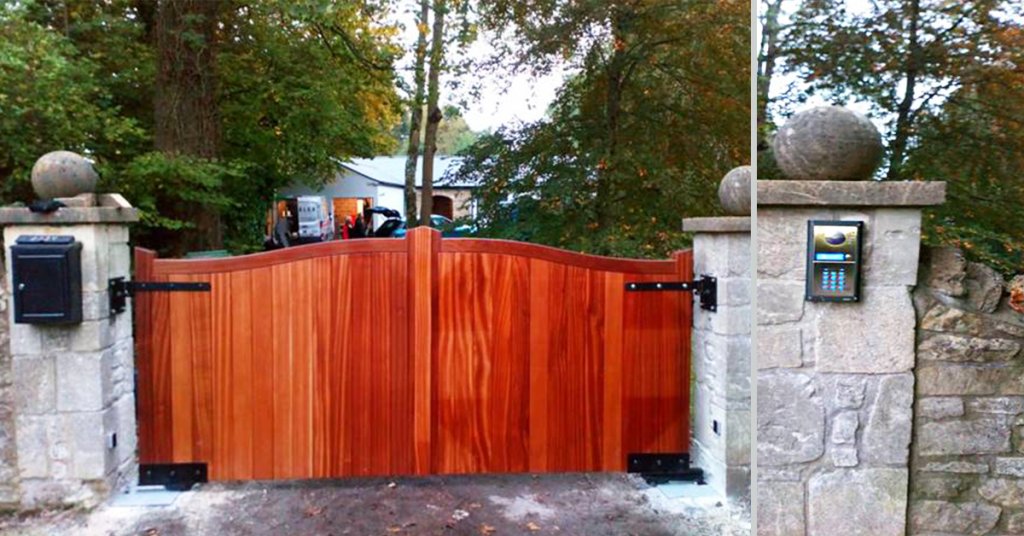 Replacement Hardwood gate fitted to existing Underground Automation Kit
New entry GSM Intercom System
Bitton, Bristol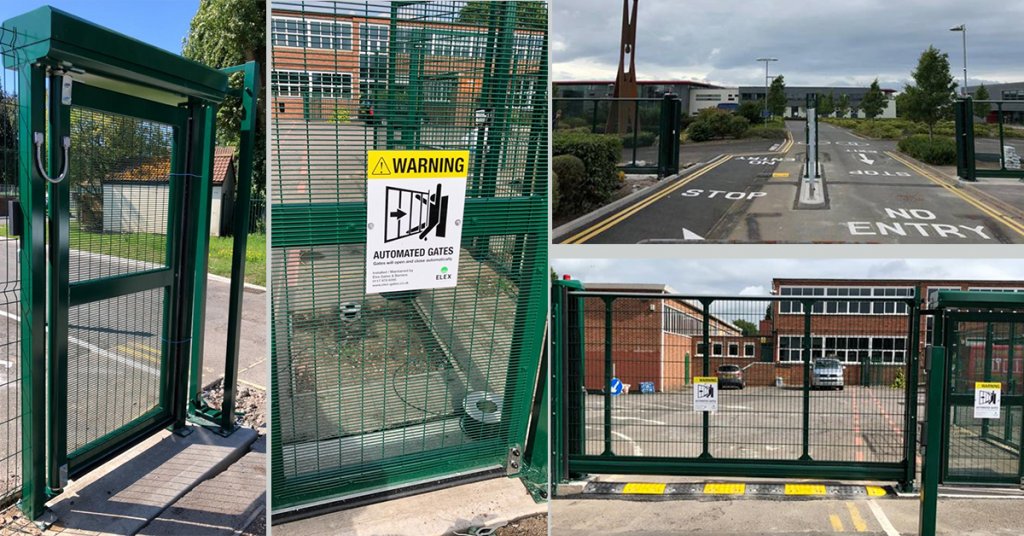 Automated Vehicle gate and Automated Pedestrian gates installed at school's in Bristol across the sites.  All fully access controlled via intercoms and card readers.
Full Safety pack to ensure the installation is compliant and safe.
Matching perimeter fencing also installed by Elex.
Bristol
If you want to see more of the gates we have hand crafted and designed for our customers you can find them on Facebook.
If you have any inquiries you can contact us here