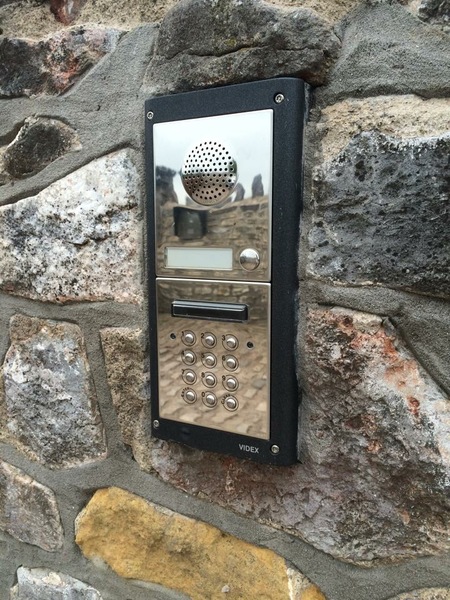 Intercom Systems and Key Pad Entry Systems
All intercom systems and entry systems can be installed with any gates. An engineer will discuss your access needs with you to ensure the most convenient system is installed with your automated gate.
Systems available:
Hard wired systems
GSM
Wi-Fi
Wireless
Magnetic lock
Swipe card
Video entry
Key code entry
Key fob entry
Automatic loop exit and entry
Number plate recognition
0117 978 6095
Access control is one of the most important things to get right when it comes to your automated gate system
In simple terms you want to make it easy for the right people to come in and out, without leaving your home or commercial site open to unwanted visitors. It all comes down to the level of security and convenience required for your particular circumstances. And we're here to help you decide.
Take a look at your visitors with CCTV
CCTV access control gives you a live video feed of your access point that you can monitor from a screen somewhere secure, be it an office or inside your home. If someone asks to come through your gate, you will able to get a clear visual on them before granting or denying access.
Talk to your visitors with voice access
Voice access allows you to talk to your visitors through an intercom system to verify their identity or reason for visiting before granting or denying access for extra security.
Open your gate with your mobile phone
GSM technology allows you to open your gate via your mobile phone. For example, you could 'call' your gate to open it – with the option to program your system to only accept requests from a pre-defined list of phone numbers. Or you can have your system call you when someone tries to open the gate – with the option to have a conversation with the person at the gate should you wish. It means you can control access to your site from anywhere in the world. All you need is your mobile phone.
Key fobs and keypads
Most popular and ever-reliable for providing convenient access to domestic properties. Just 'zap' your fob to enter.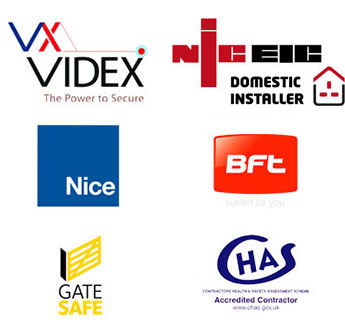 Fill in the form below and we'll get back to you as soon as we can.